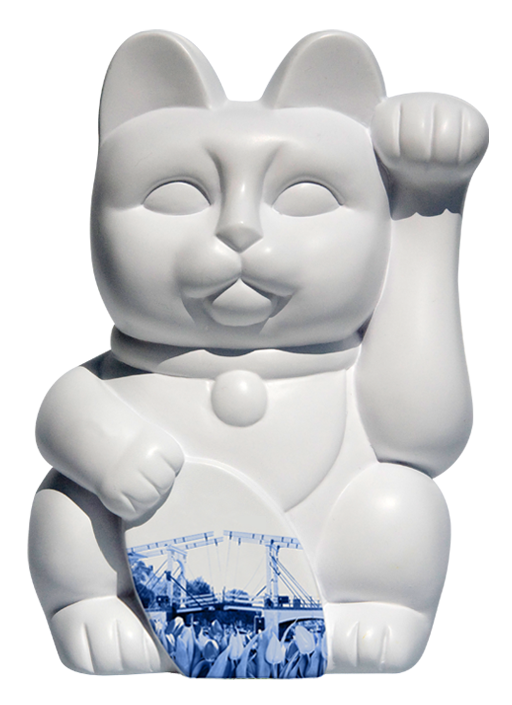 Delft Blue
€ 49.95   € 29.95
The Delft Blue lucky cat is part of the new Dutch Design series, showing the iconic Amsterdam Skinny Bridge in a Delft Blue design. The bridge, spanning the river Amstel, is known as a double-swipe (balanced) bridge and is one of the most photographed monuments in the city.
Buy Now
After the successful introduction of the Lucky8Cats Originals series, the exclusive Dutch Design series has been launched. This new series consists of iconic Dutch imagery, among others the Amsterdam coat of arms; a tulip design; and a special Delft Blue design.
The Dutch Design lucky cats highlight the beauty of Dutch cities and landscapes; and provide the owners with a daily dose of luck.
Buy Now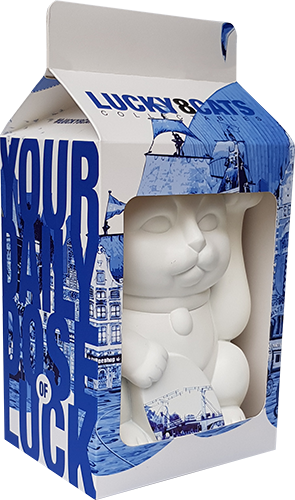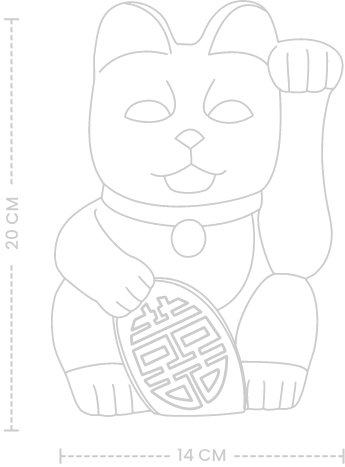 The Dutch Design lucky cats measure 20 cm (height) by 14 cm (width).
Buy Now