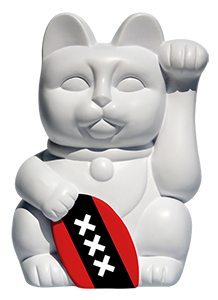 Amsterdam
€ 49.95€ 39.95
The Amsterdam lucky cat shows the coat of arms of the city of Amsterdam. It consist of a red shield and a black pale with three white crosses. These so called Saint Andrew's Crosses honour the beatified fisherman who was martyred on an X-shaped cross. It is relevant to Amsterdam as the city's symbol dates back to 1550 when it was a fishing town with all ships registered in Amsterdam flying this flag.
Buy now!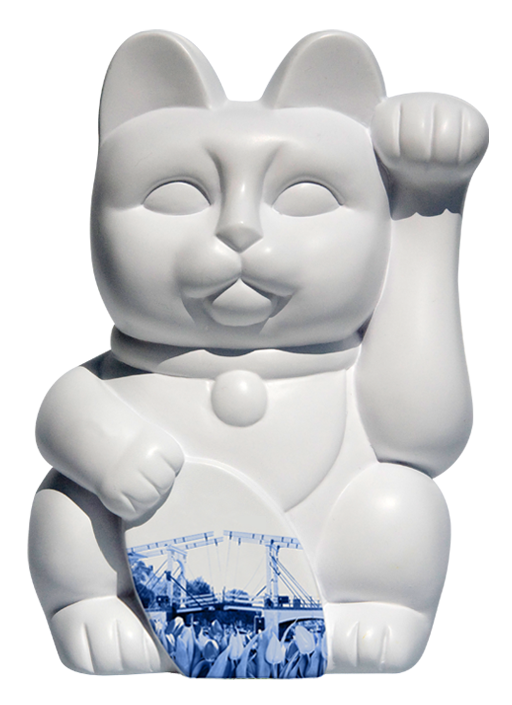 Delft Blue
€ 49.95€ 39.95
The Delft Blue lucky cat shows the iconic Amsterdam Skinny Bridge in a Delft Blue design. The bridge, spanning the river Amstel, is one of the most photographed monuments in the city. Bring this special souvenir home with you to enjoy your daily dose of luck.
Buy now!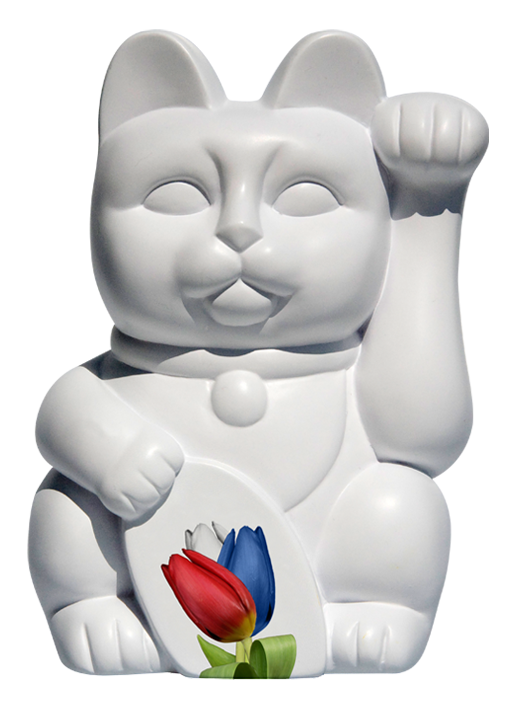 Dutch Tulips
€ 49.95€ 39.95
The Dutch Tulips design reflects the multi-coloured tulip fields in The Netherlands. From mid-March to June, the tulips transform large parts of the country into a colourful patchwork. This lucky cat design pays homage to the unique Dutch tulip fields.
Buy now!