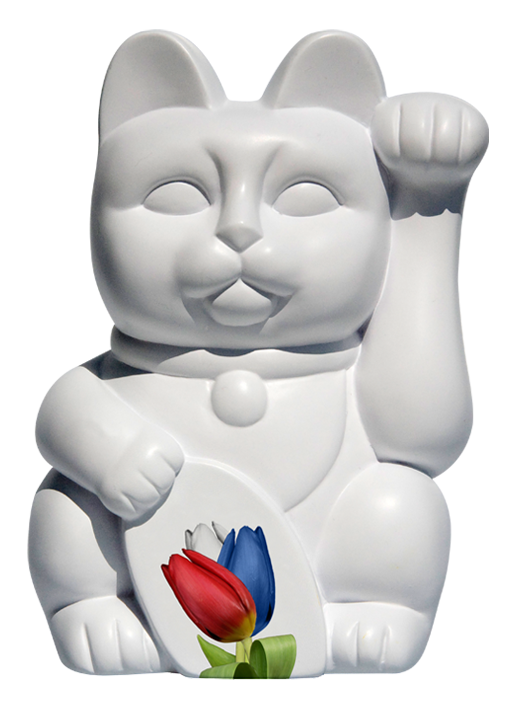 Dutch Tulips
€ 49.95   € 29.95
The Dutch Tulips design reflects the multi-coloured tulip fields in The Netherlands. The country's long spring season makes it perfect for tulip growing. From mid-March to June, the tulips transform large parts of the country into a colourful patchwork quilt. The lucky cat design pays homage to the unique Dutch tulip fields.
Buy Now
Dutch Design: Dutch Tulips
After the successful introduction of the Lucky8Cats Originals series, the exclusive Dutch Design series has been launched. This new series consists of iconic Dutch imagery, among others the Amsterdam coat of arms; a tulip design; and a special Delft Blue design.
The Dutch Design lucky cats highlight the beauty of Dutch cities and landscapes; and provide the owners with a daily dose of luck.
Buy Now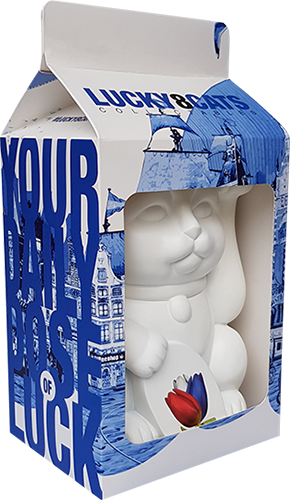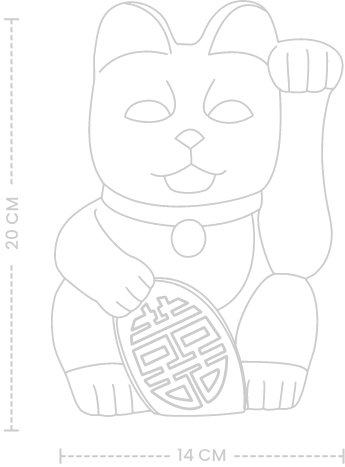 The Dutch Design lucky cats measure 20 cm (height) by 14 cm (width).
Buy Now