Shop Now: Lucky Amsterdam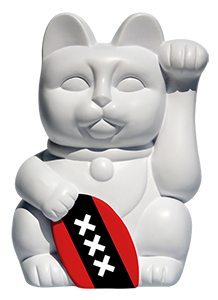 Amsterdam
€ 49.95   € 29.95
The Amsterdam lucky cat shows the coat of arms of the city of Amsterdam. It consist of a red shield and a black pale with three white crosses. These so called Saint Andrew's Crosses honour the beatified fisherman who was martyred on an X-shaped cross. It is relevant to Amsterdam as the city's symbol dates back to 1550 when it was a fishing town with all ships registered in Amsterdam flying this flag.
Buy Now
Dutch Design: Lucky Amsterdam
After the successful introduction of the Lucky8Cats Originals series, the exclusive Dutch Design series has been launched. This new series consist of iconic Dutch imagery, featuring the Amsterdam coat of arms; multi-coloured tulips; and a special Delft Blue design.
The Dutch Design lucky cats highlight the beauty of Dutch cities and landscapes.
Buy Now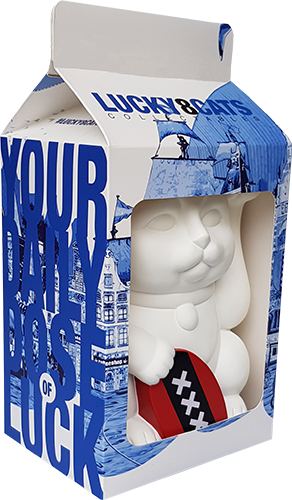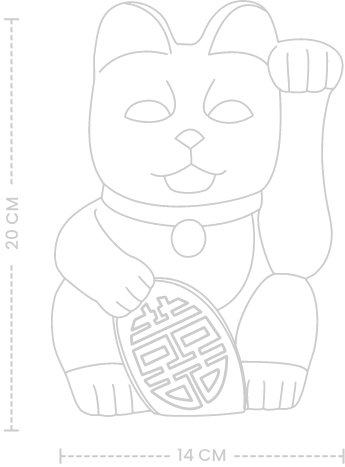 The Dutch Design lucky cats measure 20 cm (height) by 14 cm (width).
Buy Now